For 2021, in place of our annual WIGA conference, we will be hosting a Web Series of virtual events including presentations, informational videos, panel discussions, question periods, etc.  Stay tuned and watch for our newsletters.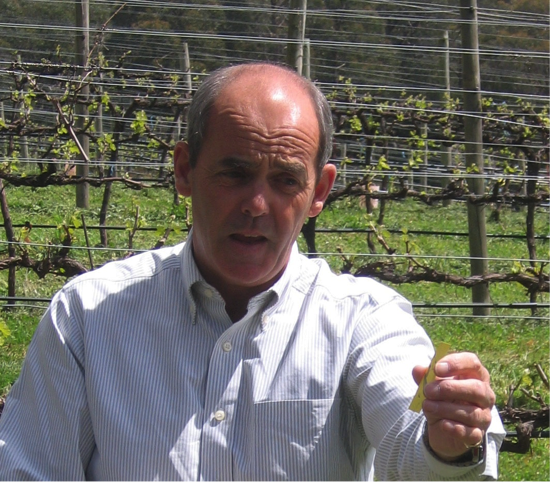 Up Next : April 8, 2021 @ 10am PT
Dr. Andrew Landers
"Effective Vineyard Spraying"
Dr Andrew Landers studied and taught agricultural engineering in England. He joined the faculty at Cornell University in 1998, and was based at the New York State Agricultural Experiment Station in Geneva for twenty years.  He directed the international application technology program and his teaching/extension/research appointment involved the use of engineering solutions to provide effective spraying.  His research group worked with application systems in fruit production across the world and he believed in a multi-disciplinary approach to pesticide application, working with biologists to ensure engineering techniques were biologically effective. He retired from Cornell in 2018 and now runs the consultancy company Effective Spraying.
 
In 2007 he was presented with the College of Agriculture & Life Sciences at Cornell University award for outstanding accomplishments in extension and outreach. In 2010 the New York Wine and Grape foundation presented him with the Research award for major contributions in research and education. In 2011 he was presented with the NY IPM award for his research and extension. He is a Fellow of the Institution of Agricultural Engineers and a Fellow of the Winston Churchill Memorial trust.  
 
Andrew Landers is author of three books, Farm Machinery Investment and Management, Effective Vineyard Spraying and Effective Orchard Spraying, published by Effectivespraying.com. Dr. Landers is frequently invited to speak at orchard and vineyard conferences around the world. He is renowned for his informative presentations that are delivered with a captivating style.
NB: Slides and occasionally video from previous presentations can be found on the "Members Only Portal"  (Phylloxera info is not restricted to members only and can be found here)